Over Salon Privé!
Salon Privé is een exclusief privé huis voor mannen!
Een spannend plekje op de middenweg in Amsterdam.
Ruime luxe en sfeervolle kamers voorzien van bubbelbad, film en airco.
Wij zijn zes dagen van de week geopend (zondag gesloten).
U wordt separaat en anoniem aan de beschikbare dames voorgesteld.
Gratis parkeren!
Wij leveren kwaliteit en zorgen voor een goede hygiëne.
Nette prijzen!
Gratis entree tot ons huis en met gratis (alcoholvrij) drankje tijdens uw verblijf.
Wij zijn een privéhuis, geen club.
De genoemde tarieven zijn gebasseerd op sex met condoom (safe sex).
Eventuele extra wensen kunnen vooraf met de dames worden besproken.
Wij accepteren alléén cash.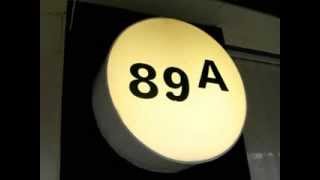 Bekijk de video voor een korte impressie van ons huis / watch the video for a short impression of our house:
Klik op contact voor meer informatie, routebeschrijving en onze openingstijden.
Wij zijn tevens op zoek naar nieuwe meisjes! New girls wanted! Bel ons voor vrijblijvende informatie.


---
About Salon Prive!

Salon Privé is an exclusive private house for men (gentlemen club)!
An exciting place in the middle of Amsterdam.
Spacious, luxurious and cozy rooms with jacuzzi, film and air conditioning.
We are open six days a week

(closed Sundays).

You will be presented separately and anonymously to the available ladies.
Free parking!
We deliver quality and ensure good hygiene.
Nice priced.
Free entrance to our house and with free

(non-alcoholic) drinks during your stay.

We are a private house, not a sexclub!
The rates listed are based on sex with

a condom (safe sex).

Any additional requirements can be discussed with the ladies in advance.
We only accept cash.

Click here for more information, directions and opening hours.
We are also looking for new girls! New girls wanted! Call us for free information.